"When I say that Ustadh Ismail Kamdar was, all things considered, the best teacher I had...and one of the best teachers I had the blessing of studying under, I am in no way exaggerating, as will be testified by hundreds of other students!"
- Tabassum, Student of Aqeedah and Tafseer
#1 Bestseller three years in a row! (2021, 2022, 2023)
Over 1400+ students currently exploring their history! - over 100 five-star reviews!
Over 20+ hours of videos covering every Muslim Empire.
Finally, a course that covers the entire history of the Muslim world in 30 amazing videos. Join us on a life-changing journey across the great empires of old.
Explore the world of the Umayyads, Abbasids, Ottomans and more with in in-depth video series that covers the history of Islam in a comprehensive and engaging manner.
In this course, Shaykh Ismail Kamdar will take you on a journey through the past 1400 years, starting with the life of the Prophet Muhammad (peace be upon him), through the eras of the Rightly Guided Caliphs, the Umayyads, Abbasids, Ayyubis, Mamluks, Ottomans, all the way into the 21st Century.
Experience the Highs and Lows of Muslim History in this honest academic exploration of the Muslim world.
THIS COURSE IS FOR 'YOU' IF YOU ARE:
A Passionate History Buff
A Muslim who is curious about our Ummah's legacy
A Muslim Teenager who wants to learn the real history of the Muslim world.
A Parent who wants to teach their children the correct history of Muslims
Anybody who is tired of the Islamaphobes controlling the narrative and wants to empower themselves with the true history of the Muslim world.
Why You'll Love This Course
This course offers the kind of one-stop learning environment that benefits you both during and after the completion of the course in a multitude of ways:
Solid Learning with dedicated help, support, motivation and accountability
Self-Paced Online Learning – you can study anytime and learn from anywhere, according to your daily routine.
Lifetime Access to Learning Materials for continued Referencing, Knowledge, Development and Inspiration
Whether it's work, academia, family or other constraints, the course allows you the flexibility to learn at your own pace without pressure.
OUR 'RISK-FREE' GUARANTEE
We call it the 30-Day 'I didn't learn anything beneficial' 100% Money Back Guarantee.
How does it work?
If you are not happy with this course, we will not only refund you every cent, but will also give you a FREE eBook as a gift. Some people may abuse this guarantee, but we trust that you won't.
ZERO Risk. MAXIMUM Benefit.
REFUNDS
Though we are 100% confident this course is a one-time and truly life-changing investment you will benefit from in countless ways you would have never imagined, we assure you that refunds are a simple hassle-free process.
Just email us asking for a refund within 30 days of purchase if you are unhappy, and you will be refunded within 24 hours. No Questions Asked!
If you really, REALLY, want to study this course but can't afford the price, don't worry!
Just email me at [email protected] letting me know how much you can afford to pay, and we can work out a special price for you. Our goal is to help as many people as possible benefit from this knowledge, without reducing its value.
The Journey Begins – ENROLL Now!
Are you ready to transport yourself back in time through the time machine of this course?
Is your passion as a Muslim strong enough to revisit the Muslim Golden Ages and recapture the magnificence of its achievements via the lens of true, accessible, unhidden and unfiltered history?
BONUS: Sign up today and receive free access to the Usul al-Fiqh Intensive course (VALUE $98) as a bonus.

If you wish to join the course but cannot afford the fee, email me at [email protected] and I will assist you as best I can. Our goal is to provide high quality Islamic Education to the ummah at an affordable rate.
Your Instructor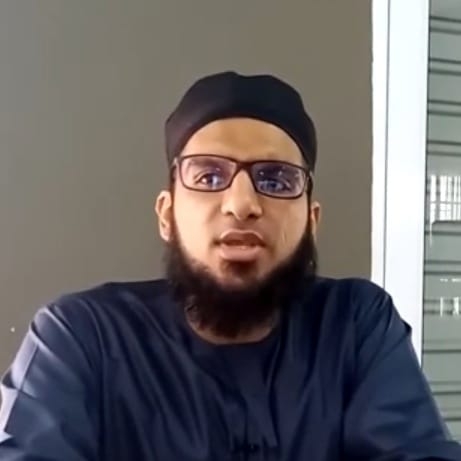 Shaykh Ismail Kamdar is a graduate of a traditional Alim program (Talimuddin, 2006) and also holds a Bachelor's in Islamic Studies (IOU, 2014). He has studied Islam in both traditional and modern settings and has been a student of Islamic Studies for over two decades.
He began studying Islam full-time at the age of thirteen, began preaching at the age of sixteen, and wrote his first book at the age of twenty-three. Over the years, he has taught multiple courses and seminars around the world and has worked with multiple leading Islamic organizations across the globe.
He served as faculty manager at the International Open University for ten years, from 2010 to 2020. He is the founder of Islamic Self Help and Izzah Academy. His books are currently available in three different languages, and sold across five continents, in twenty-five different countries.

"Sheikh Ismail Kamdar is highly professional, dedicated, disciplined and knowledgeable. He is one of the very best tutors..."
- Yasmeen, Student of Aqeedah, Tafseer, and Fiqh
Courses Included with Purchase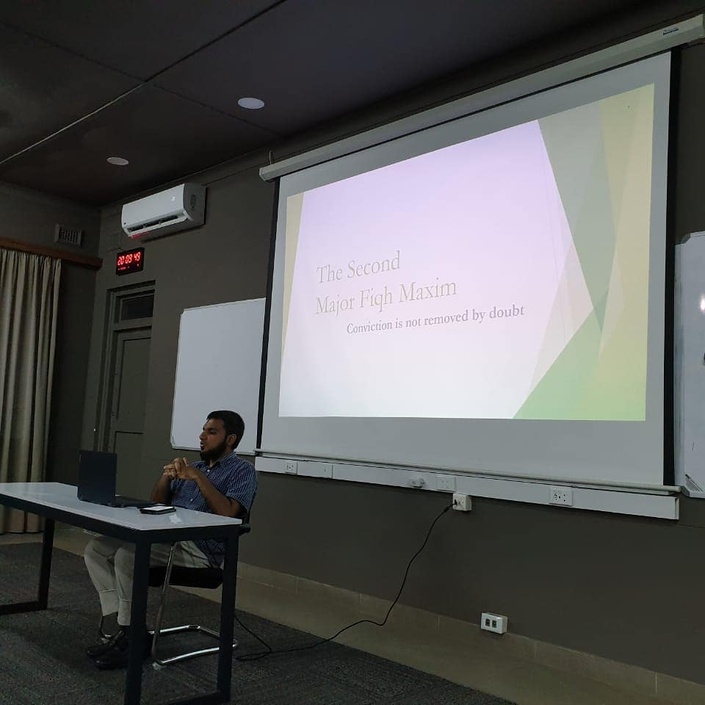 Usul al-Fiqh Intensive
A deep-dive into the principles, maxims and goals of Fiqh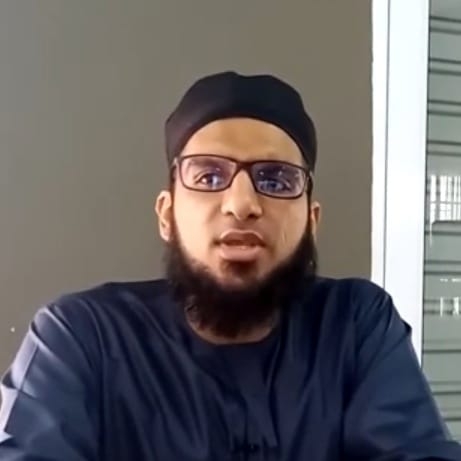 $98
Original Price: $98
Frequently Asked Questions
When does the course start and finish?
The course starts now and never ends! It is a completely self-paced online course - you decide when you start and when you finish.
How long do I have access to the course?
How does lifetime access sound? After enrolling, you have unlimited access to this course for as long as you like - across any and all devices you own.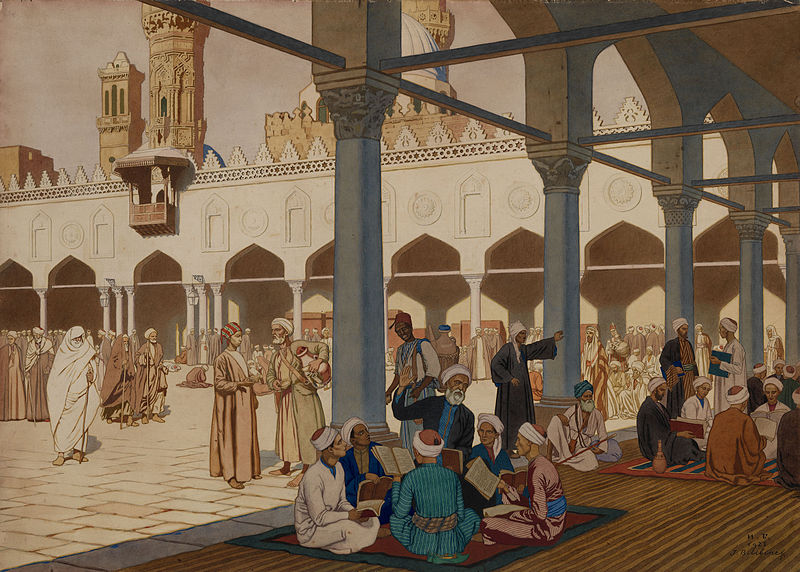 "What make this course different from others? I think it's mainly Shaykh Ismail's approach to looking at history. His first and foremost priority is always drawing lesson as much as possible, not to just know or memorize historical incidents. And he narrates history from neutral perspective as far as possible. As a result. As a result, he neither fantasizes history nor becomes pessimistic. I think these reason are worthy enough to drive anyone to do an excellent course like this."
- Osman Harun Sani, Student of History