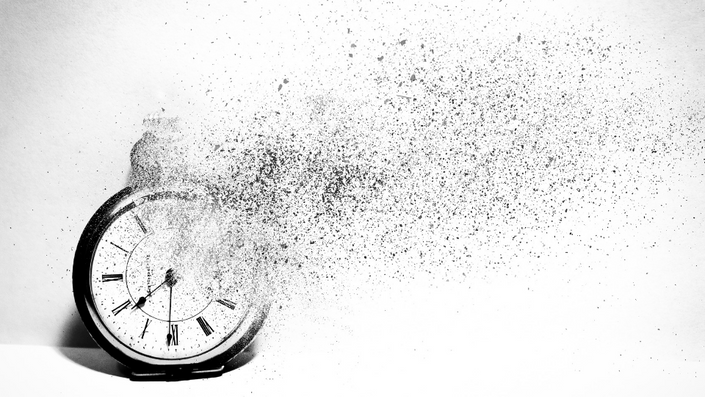 5 Basics of Time Management
Make time to do the things you love!
Learning Time Management doesn't have to cost you thousands of dollars! Learn the basics of time management, which will help you generate thousands of dollars, for only $44 today!
Are you looking for quick lessons to help you improve your time management?
Imagine being able to make time every single day to relax and have fun.
Imagine being able to make time for your work, family, friends and self every single week.
Imagine being able to get all your work done way ahead of your deadlines, without breaking a sweat.
You don't need to imagine anymore! With this online course, you have the opportunity to do all this, and everything else you ever dreamed of!
In this course, you will learn:
1. How to evaluate your time
2. How to prioritize your tasks
3. How to make a To-Do List
4. How to focus on a task
5. How to build good habits
The course includes three bonus lectures and 7 bonus activities
Bonus lectures include:
1. Tips on living a healthy lifestyle
2. Tips for staying productive on social media
3. Tips for gaining Barakah in your time
About The Instructor:
5 Basics of Time Management is taught by Shaykh Ismail Kamdar. Shaykh Ismail Kamdar is considered a Time Management Master by everybody who has ever worked with him. His friends even refer to him as Superman, because his Time Management skills seem unnatural.
On a daily basis, Sh Ismail runs the Islamic Online University's Faculty as its Faculty Manager, homeschools his four kids, writes books and articles, runs Islamic Self Help as its founder, and still makes time to have fun and spend time with family.
In this course, he shares with you five life-changing principle that have helped him get so much done on a daily basis. It doesn't take any superpowers to do this, it is all based on tested Time Management principles which you can learn in this course.
How much is your time worth?
Time Management is one of the most important skills you will ever learn. Through effective Time Management, you can excel at your studies, gain promotions at work, build a successful business, and earn more than you can imagine.
With this course, you can get all of that for an investment of less than $50. Imagine building a multi-million dollar business empire based on an course you invested in for just $44. This is possible if you apply the principles in this course to your life.
Invest in yourself today by enrolling in this course for only $44.
30-Day Money Back Guarantee!
If you are unhappy with the course after purchasing it. Don't worry, you have 30 days to ask for a full refund.
We are 100% sure that you will love and benefit from this course, and will give you a full refund within 30 days if you are not!
Why you can't afford to delay:
How many years have already passed by without you being able to achieve your dreams?
Do you really want to let another year pass by because you procrastinated at getting the right resources to improve?
Success is achieved through chasing your dreams. In order to chase your dreams, you will need Time Management skills today. You can get those by investing in this course today.
Testimonials:

"I am reading Quran again every morning. And I spend some time everyday reading a book or doing a short course. In the beginning of the time Management course I noticed I have to do a lot of reorganization in the house and digital information. I am repeating the course, until I do what I want to do and what is important for me to do in life. Useful for me are tips like: Do not go for perfection and better do less and repeat it, than do a lot at once. You have good tips and the Islamic approach makes the course special." - F. Badawi
"I was usually late to most places I go. Everyone used to make fun of me and I couldn't fix myself. Wherever I used to go late I used to think afterward what did I do wrong and what I should not do. I thought in this life I still have another chance to improve but if I end up loosing my time in this world then in next life there is no chance to fix the lose. I wanted to change myself but didn't know how. Once I have talked to my brother about my concern he gave me the link to this course. I liked it because it is by Muslim scholar and he made many points from Quran and Sunnah. This course not only gives tips about time management but also tells to prioritize things like reading and spending quality time with your family. I referred this to my brother and sister too." - Saima Yusaf
"Alhamdulillah, the time management course has helped me immensely throughout 2016. I have already read the Time Management book "Getting the Barakah" and knew the course would benefit me even more. Indeed, by applying the knowledge I was able to successfully complete several courses and even write four of my own PDF guides, making 2016 the year I accomplished most, Alhamdulillah. The course has created a shift in the way time is perceived and the best part is knowing that it is part of Rizq and that one can make Dua for Barakah in ones time." - Muna Bushra
The choice is yours: Start your time management journey or let another year pass by without achieving your goals!
Your Instructor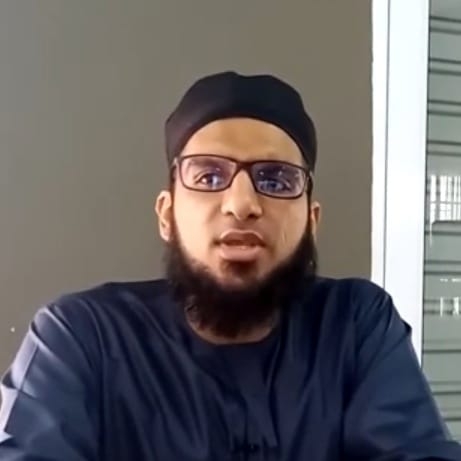 Shaykh Ismail Kamdar is a graduate of a traditional Alim program (Talimuddin, 2006) and also holds a Bachelor's in Islamic Studies (IOU, 2014). He has studied Islam in both traditional and modern settings and has been a student of Islamic Studies for over two decades.
He began studying Islam full-time at the age of thirteen, began preaching at the age of sixteen, and wrote his first book at the age of twenty-three. Over the years, he has taught multiple courses and seminars around the world and has worked with multiple leading Islamic organizations across the globe.
He served as faculty manager at the International Open University for ten years, from 2010 to 2020. He is the founder of Islamic Self Help and Izzah Academy. His books are currently available in three different languages, and sold across five continents, in twenty-five different countries.
Frequently Asked Questions
When does the course start and finish?
The course starts now and never ends! It is a completely self-paced online course - you decide when you start and when you finish.
How long do I have access to the course?
How does lifetime access sound? After enrolling, you have unlimited access to this course for as long as you like - across any and all devices you own.
What if I am unhappy with the course?
We would never want you to be unhappy! If you are unsatisfied with your purchase, contact us in the first 30 days and we will give you a full refund.
How long are the lectures?
Each lecture is between 4 to 6 minutes to length, keeping in mind the latest research regarding online lecture length.
How long will it take me to complete this course?
The course will take you between two to four hours to study thoroughly.
What is the format of teaching in this course?
Each module contains video lectures, each ending with an action point. There are also PDF templates and activities in the bonus section.